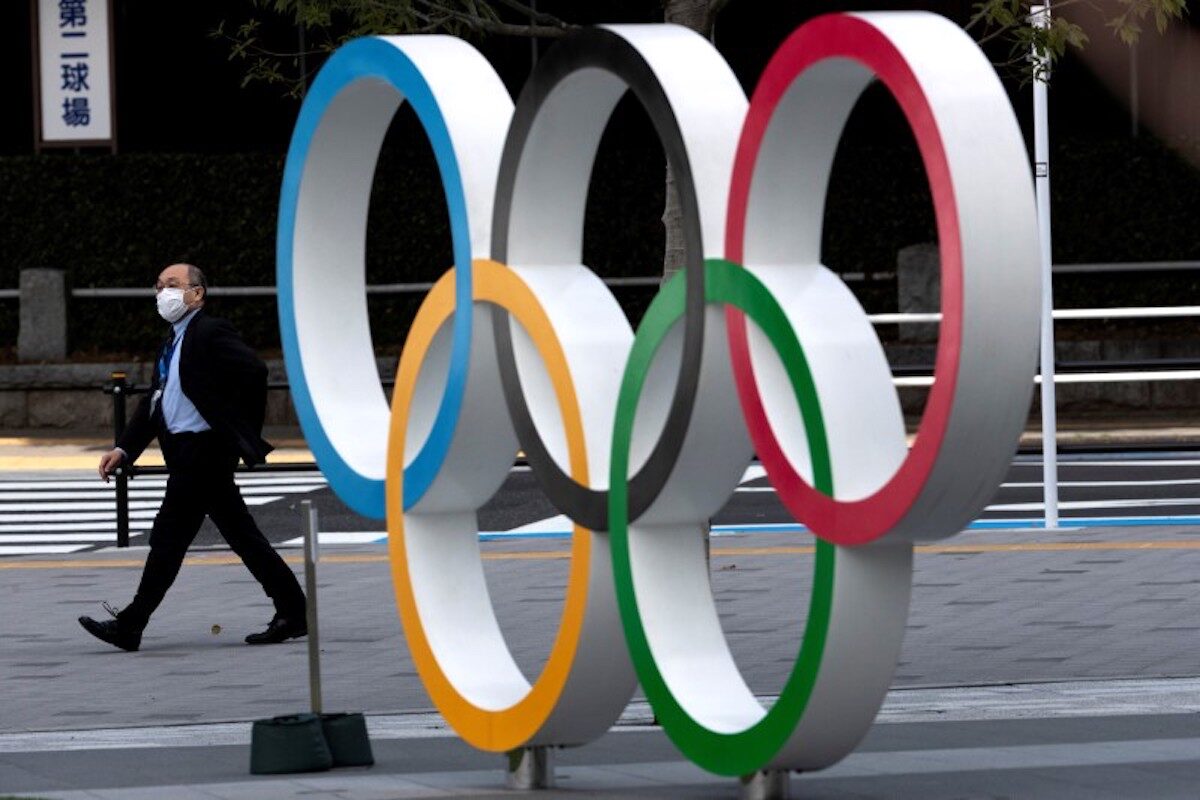 The Tokyo Olympics, slated to take place this summer, are being postponed.because of the CCP virus.
The Epoch Times refers to the novel coronavirus as the CCP virus because the Chinese Communist Party's coverup and mishandling allowed the virus to spread throughout China and create a global pandemic.
Citing the World Health Organization chief saying the pandemic is "accelerating" and the increase in cases by the hour, the International Olympic Committee (IOC) and Tokyo 2020 Organizing Committee said in a joint statement that the Olympics will be postponed to next year.
"In the present circumstances and based on the information provided by the WHO today, the IOC President and the Prime Minister of Japan have concluded that the Games of the XXXII Olympiad in Tokyo must be rescheduled to a date beyond 2020 but not later than summer 2021, to safeguard the health of the athletes, everybody involved in the Olympic Games and the international community," the statement said.
Japanese Prime Minister Shinzo Abe and Thomas Bach, the president of the IOC, were part of a conference call on Tuesday, along with Mori Yoshiro, president of the Tokyo 2020 Organizing Committee; Koike Yuriko, the governor of Tokyo; Olympic Minister Hashimoto Seiko; and several IOC executives.
Bach and Abe "expressed their shared concern about the worldwide COVID-19 pandemic, and what it is doing to people's lives and the significant impact it is having on global athletes' preparations for the Games," according to the statement.
The games will keep the name Olympic and Paralympic Games Tokyo 2020 and the Olympic flame will stay in Japan.
Organizers repeatedly dismissed calls to delay or cancel the games earlier this year but in recent days had signaled a willingness to consider postponement.
IOC member Dick Pound said on Monday that the games would be postponed. Australia and Canada withdrew earlier in the day.
It's the first time the Olympics have been postponed outside of war.
Follow Zachary on Twitter: @zackstieber
---
IMPORTANT DISCLAIMER: The political opinions that are expressed in the re-published articles from other information media are not necessarily shared by the editors of ReporteroCubano.Net. | Visit the source for more information