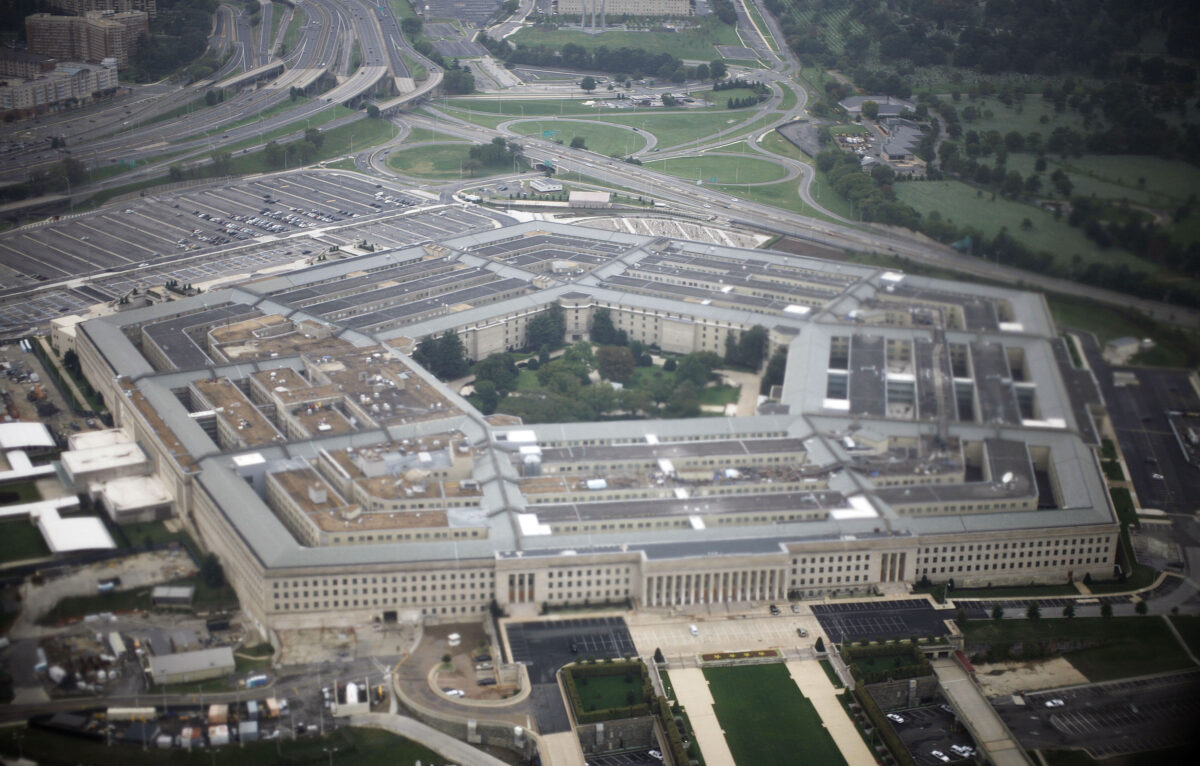 An Arkansas teenager was arrested for allegedly attempting to blow up a vehicle at the Pentagon, said federal officials on Tuesday.
Matthew Dmitri Richardson, 19, of Fayetteville, was discovered in the Pentagon North Parking lot by a police officer, according to a news release from the Department of Justice. The officer saw Richardson allegedly trying to light a piece of fabric inserted into the vehicle's gas tank.
When questioned, Richardson told the officer he allegedly was trying to "blow this vehicle up" and "himself," the Justice Department said. The officer then attempted to arrest Richardson before he pulled away and ran across the lot toward several nearby roads.
Richardson was later located by a Pentagon emergency police division in Arlington House. "I was just trying to blow myself up," Richardson allegedly said, according to court documents obtained by NBC Washington.
Officers found a cigarette lighter, gloves, and court documents related to his arrest days prior to the alleged incident. The court documents detailed a case against him involving several counts of felony assault on an officer in Arlington County, according to the release.
The vehicle that Richardson allegedly tried to set on fire belonged to a U.S. service member who doesn't know the suspect.
According to surveillance footage that officials later reviewed, Richardson jumped over a fence into Arlington National Cemetery after leaving the parking lot.
The Justice Department said he was charged with "maliciously attempting to damage and destroy by means of fire, a vehicle used in and affecting interstate and foreign commerce." He faces between five and 20 years in prison if convicted.
Richardson is slated to appear in court on Tuesday afternoon.
---
IMPORTANT DISCLAIMER: The political opinions that are expressed in the re-published articles from other information media are not necessarily shared by the editors of ReporteroCubano.Net. | Visit the source for more information