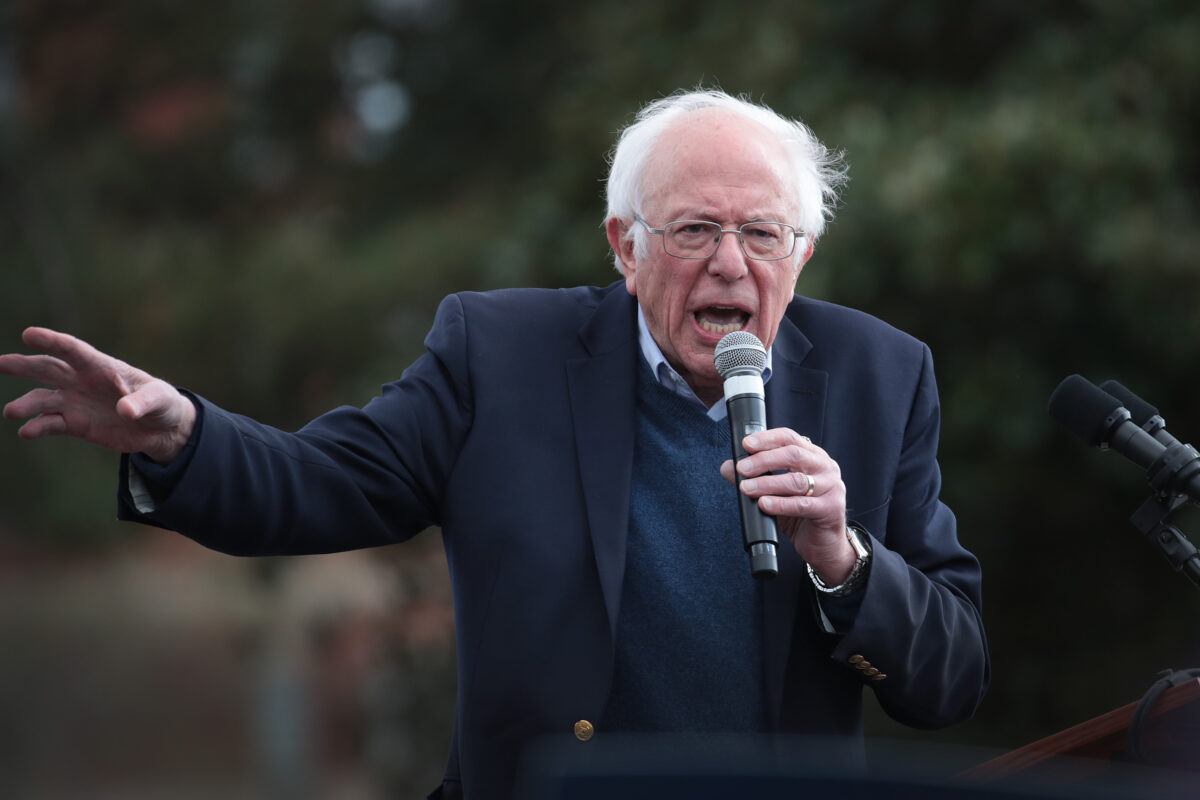 Commentary
With two Jews running for president for the first time in the Democratic Party, it would seem odd to accuse that party of antisemitism, but it's hard to deny it has been there for years—remember the eruption over Israel-Palestine at the Dem's 2012 convention—and is growing.
Needless to say, this is occurring under the mantle of anti-Israel/anti-Zionism, but that bogus veneer has long been debunked as the shallowest nonsense covering bigotry.
Rep. Ilhan Omar (D-Minn) made this abundantly clear when she defined the Israel-American alliance as being "about the Benjamins."
It's reached the point that, as of now, only Michael Bloomberg, of the six current Democratic candidates for president, will be attending the American Israel Public Affairs Committee (AIPAC) in a few days, a complete reversal of historic behavior.
This is particularly ironic since, over the years, AIPAC, despite trying to be impartial, has tilted Democratic, and Republicans have sometimes felt unwelcome at the annual conclave.
Recently candidates Pete Buttigieg and Amy Klobuchar have announced they will not be attending the event. Quondam leftist Elizabeth Warren followed the Twitter admonition to #skipAIPAC a while back.
It goes without saying Bernie Sanders is not going to be there. After all, the Vermont senator has, on multiple occasions, accused the Israeli government of being racist. (These same "racists" are currently among the leaders in saving the entire world medically from the coronavirus pandemic—not very racist of them.)
One wonders the depth of Buttigieg's and Klobuchar's knowledge of the Middle East conflict in general or if they are just pandering to an increasingly antisemitic constituency.
Klobuchar didn't even know the president of Mexico, our second biggest trading partner, so my guess is the intricacies of the Arab-Israeli negotiations would be, excuse the reference, Chinese to her. Doubtless she's at best vaguely aware then-Israeli prime minister Olmert offered the Palestinians virtually everything they asked for in 2008 and Abbas never replied, leading one to believe that the Palestinians, their leadership anyway, were never really interested in a two-state solution in the first place.
It also calls to question the Oslo process that has failed now for over twenty-five years despite the efforts of many good people.
But never mind. This isn't about the truth. This is about seeming "progressive," i. e. supporting the supposedly legitimate grievances of oppressed Third World people even, if it must, including Hezbollah and Hamas. Hamas is the organization that chants "Hamas, Hamas, Jews to the gas!" at demonstrations, lest we English speakers are unclear on where they stand.
Bernie Sanders, a man who claims to be proud he is Jewish, stands on podiums not only with those who back or shrug their shoulders at Hamas, but also with the likes of Linda Sarsour, who was banned by leftwing feminists, of all groups, for her overt antisemitism. He further stood with an imam who publicly called for the destruction of Israel.
This isn't new. Back when it came to supporting the imprisoned Soviet Jews during the era of the refuseniks, Bernie was silent. It's hard not to see that as his sympathies for communism overriding what should have been opposition to the most heinous human rights abuses. The ends justify the means, I suppose.
These same sympathies for communist totalitarianism have pervaded his career to this day. We know how he has excused Fidel, Ortega and both Chavez and Maduro of Venezuela.
It's hard to imagine him at AIPAC. How would the audience react? I hope they wouldn't welcome him. It's probably good that he will not be there.
More importantly, what does this mean for the Jewish vote in 2020. Historically, it has been radically in favor of the Democrats, roughly 70-30, except for during Reagan when somewhat more Jews voted Republican.
Should Bernie Sanders win the nomination, it will be interesting to see how Jews respond. Trump has done more for Israel than any president since Truman who was the first to recognize the state. The Israelis love and acknowledge this, American Jews not so much.
Can this change? Will this change? As we all know, old habits die hard.
Roger L. Simon is senior political columnist with The Epoch Times.
Views expressed in this article are the opinions of the author and do not necessarily reflect the views of The Epoch Times.
---
IMPORTANT DISCLAIMER: The political opinions that are expressed in the re-published articles from other information media are not necessarily shared by the editors of ReporteroCubano.Net. | Visit the source for more information