El Salvador President Nayib Bukele has said his administration is currently unable to implement an asylum deal made with the United States that aims to prevent uncontrolled migration across the southwest border and disrupt human smuggling operations, admitting the country's economy is "in shatters."
In an interview with CBS News's Sharyn Alfonsi, the 38-year-old leader admitted that at present El Salvador is not capable of honoring the asylum deal he made with the Trump administration late September.
When questioned about whether the Central American nation is prepared to accept asylum seekers, Bukele noted the high crime rate in the country and responded: "Well, not right now. We don't have asylum capacities, but we can build them."
"Nothing works," Bukele told the news station, noting that every year in El Salvador, 100,000 children grow into working age, however the economy creates only 20,000 annually—leaving tens of thousands unemployed each year.
"This is a country with a lot, a lot of problems," he said.
Signed on Sept. 20, the deal came as the latest ambitious step taken by the Trump administration to lean on other nations to take in immigrants to stop the flow of migrants to the U.S.-Mexico border.
U.S. immigration officials also are forcing more than 42,000 people to remain in Mexico as their cases play out and have changed policy to deny asylum to anyone who transited through a third country en route to the southern border.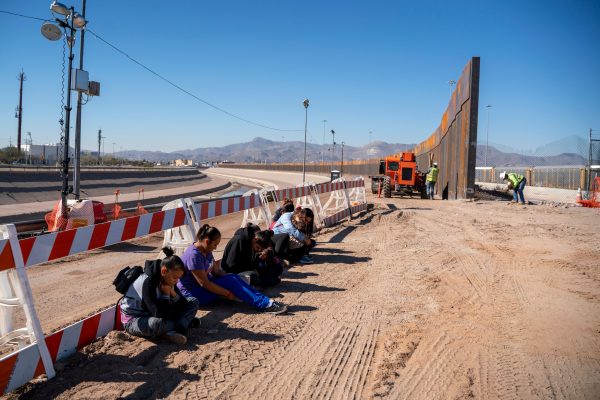 Curbing immigration is a signature political issue for Trump. However, the United States is also managing a crush of migrants at the border that has strained the system.
The "cooperative asylum agreement" was signed by Acting Homeland Security Secretary Kevin McAleenan and El Salvador's foreign minister Alexandra Hill Tinoco in a live-streamed press conference.
Plagued with violent crime and clashes between two of the largest gangs—MS-13 and Barrio 18—the homicide rate in the country is higher than any nation in the world not at war, according to the U.N.
Bukele described how gangs in El Salvador operate to exert their influence.
"They [the gangs] have a de facto power, a real one. They charge taxes," he said. "They actually say, 'Okay, if you pay this, we'll provide security for your business.' They have a quasi-security force."
"They say, 'This is MS-13 territory, and this is 18 Revolutionaries territory.' So they actually have borders between them," Bukele added.
He said he refuses to negotiate with them for fear of "giving them legitimacy."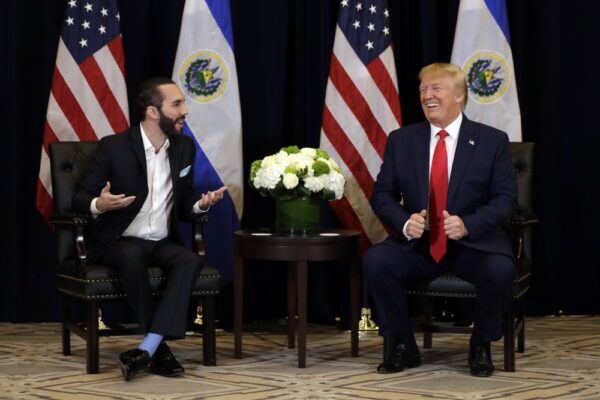 With all these factors combined, and a lack of infrastructure, the 38-year-old said it currently seems impossible for the agreement to be implemented.
"This is an agreement that has a lot of 'ifs,'" Bukele said. "This country has to be a lot safer."
Meanwhile, the United States has released millions in economic aid to the country and other Central American nations for signing the asylum agreements. The agreement resembles "safe third country" agreements, which would give people seeking asylum protected status.
"This is our responsibility to create the conditions where people don't want to flee our country," said Bukele. "We don't have to be Switzerland, we just have to be more similar to Costa Rica or Panama and have our people wanting to stay."
According to a 2018 State Department report, human rights issues in El Salvador included allegations of "unlawful killings of suspected gang members and others by security forces; forced disappearances by military personnel; torture by security forces; harsh and life-threatening prison conditions; arbitrary arrest and detention; lack of government respect for judicial independence."
The Associated Press contributed to this report.
---
IMPORTANT DISCLAIMER: The political opinions that are expressed in the re-published articles from other information media are not necessarily shared by the editors of ReporteroCubano.Net. | Visit the source for more information