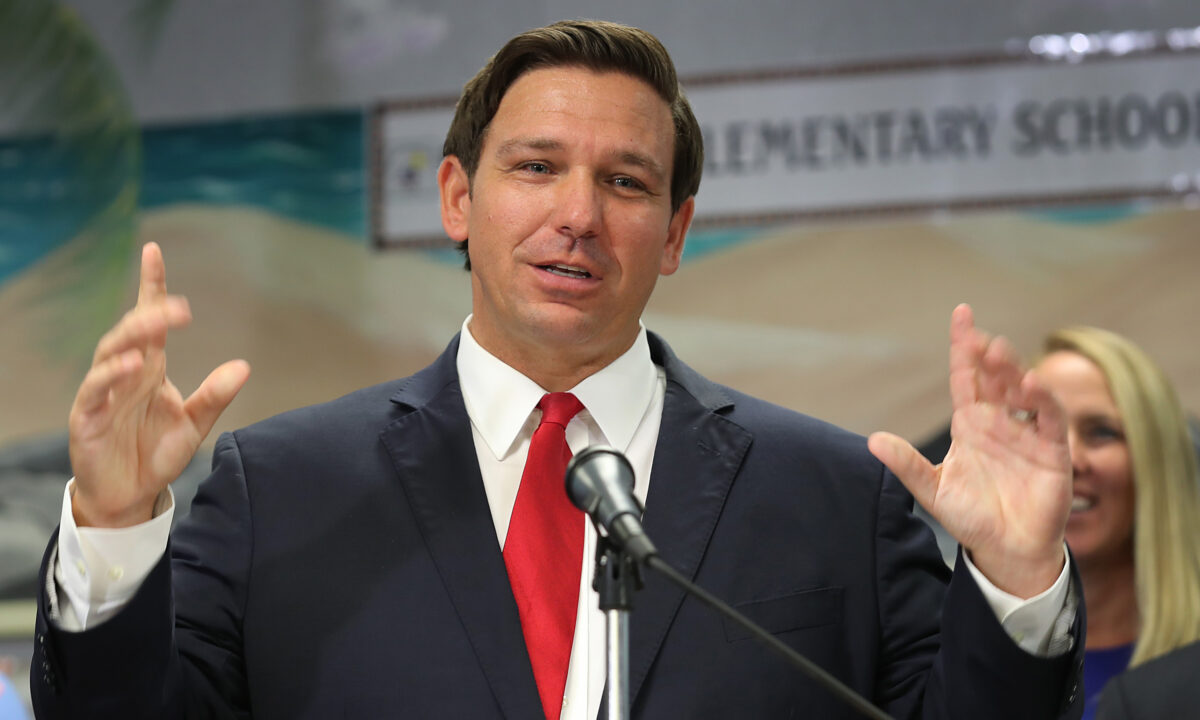 The Florida state House approved a bill on Thursday requiring minors to get parental consent before seeking an abortion. It passed in the Senate in early February.
The bill, which was passed 75-43 largely along party lines and will go into effect on July 1 once signed by Governor Ron DeSantis, requires a minor who's seeking an abortion to get notarized written consent from a parent or legal guardian and present it to the physician performing the operation.
Physicians who intentionally or recklessly terminate a pregnancy of a minor without obtaining the required consent will be regarded as committing a felony of the third degree.
The bill also allows several exemptions. Consent is not required if the physician finds a medical emergency exists and there is insufficient time for the physician to comply with the notification, the parent or legal guardian has issued a waiver, or the minor has judiciary waiver from a court.
The court can issue a judiciary waiver if they find the minor is sufficiently mature to make the decision to terminate her pregnancy.
Current Florida law requires that a parent or legal guardian must be notified before a minor has an abortion.
According to the Centers for Disease Control and Prevention (CDC), 69,770 abortions were reported in Florida in 2016. Data from the Department of Health and Human Service (HHS) shows 15 out of 1,000 females ages between 15 and 19 committed abortion in 2013.
The bill is set to revive a measure declared unconstitutional 30 years ago by the Florida State Supreme Court.
In 1979, the Florida Legislature enacted a similar parental consent law but was struck down a decade later by the Florida Supreme Court which ruled that a woman's right to privacy extended to pregnant minors. Bill supporters say the constitutional issue has been addressed in the current bill by including the judicial waiver and a provision that would allow abortions in cases of medical emergencies without parental notification.
DeSantis said during his State of the State Address on Jan. 14, 2020 that he plans to sign the bill once it lands on his desk.
As for the potential judiciary challenge for the bill, DeSantis said he welcomes it to be reviewed by the Florida Supreme Court, in which he appointed almost half of the justices in the 7-member panel, the Sarasota Herald-Tribune reported.
DeSantis said the 30-year-old ruling deserves to be reconsidered, "I think (parents) want to be involved with what's going on with their kids."
Currently, twenty-six other states require that at least one parent give written permission to authorize a doctor to terminate the pregnancy of a minor. Five states including Oklahoma, Texas, Utah, Virginia, and Wyoming require both parental consent and notification.
The Associated Press contributed to this report.
---
IMPORTANT DISCLAIMER: The political opinions that are expressed in the re-published articles from other information media are not necessarily shared by the editors of ReporteroCubano.Net. | Visit the source for more information