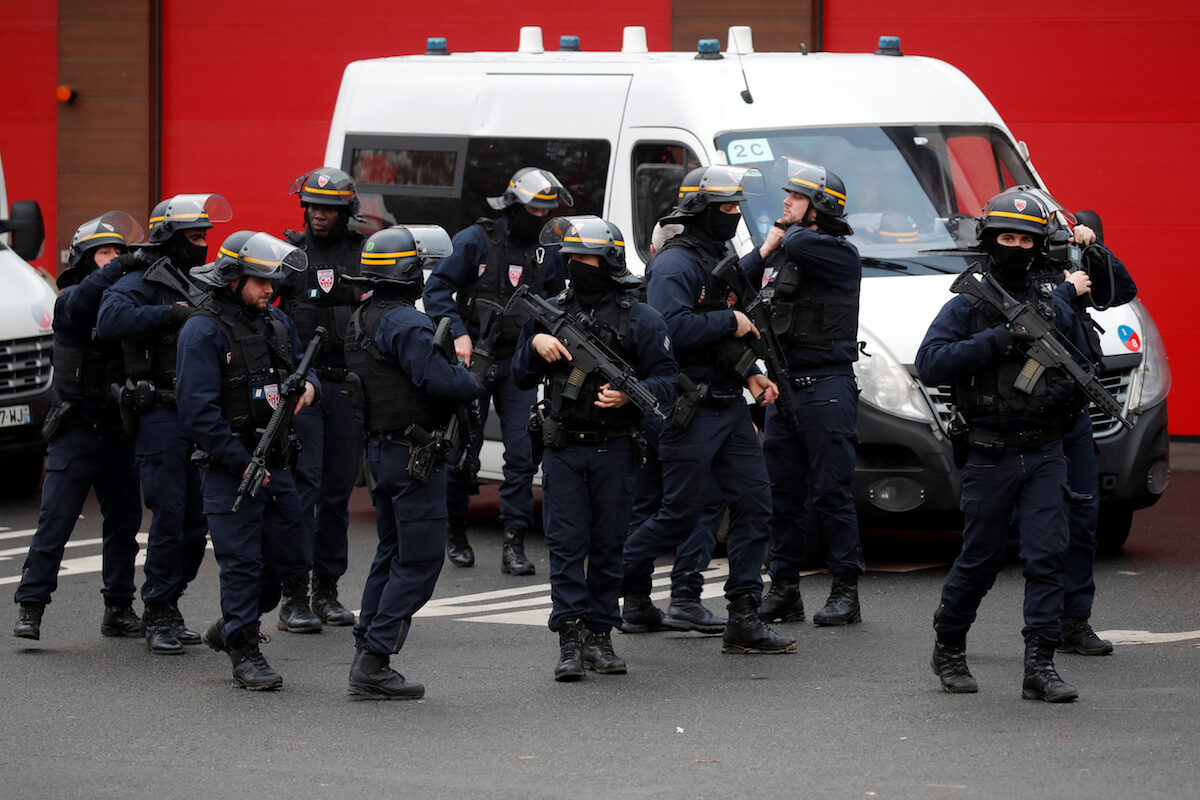 French police shot dead a man who killed one person and injured two more in a stabbing spree at a park in Paris. The attack took place in Villejuif, about 5 miles south of central Paris, on Friday.
The deceased was identified as 56-year-old man who was on a walk with his wife at the park when he was attacked, the town's mayor, Franck Le Bohellec, said, reported Deutsche Welle. The attacker had targeted the victim's wife, and the man was fatally stabbed when he intervened to protect her. The woman was not seriously injured.
Two other victims are being treated at a hospital, said prosecutor Laure Beccuau.
"The suspect tried to attack other victims during his murderous spree, who were able to escape," she said.
The attacker, who was carrying religious materials including a Quran during the attack, shouted "Allahu Akbar," or "God is great," according to a witness, the prosecutor's spokesman said.
After the stabbing spree, the attacker tried to flee toward a shopping center when he was shot and killed, reported DW.
France's Deputy Interior Minister Laurent Nunez said the attacker would have likely hurt more people had police not shot and killed him. He described the police response as an "extremely courageous act."
The attack was identified only as Nathan C. and was born in Lilas, a northeastern suburb of Paris, in 1997, the prosecutor's spokesman said. He had a history of mental illness and was undergoing psychiatric treatment
The man was not known to domestic intelligence services and had no criminal record, the spokesman said, adding, "We don't have evidence that would allow us to suppose there has been a radicalization."
Paris has been rocked by major attacks resulting in mass casualties in the past four years. In one of the deadliest attacks, Islamic extremists killed 130 people at the Bataclan theater and in other locations in November 2015.
And in October 2019, four people were stabbed to death at the Paris police headquarters by an IT specialist who worked there and had been influenced by Islamic extremism.
Reuters contributed to this report.
---
IMPORTANT DISCLAIMER: The political opinions that are expressed in the re-published articles from other information media are not necessarily shared by the editors of ReporteroCubano.Net. | Visit the source for more information