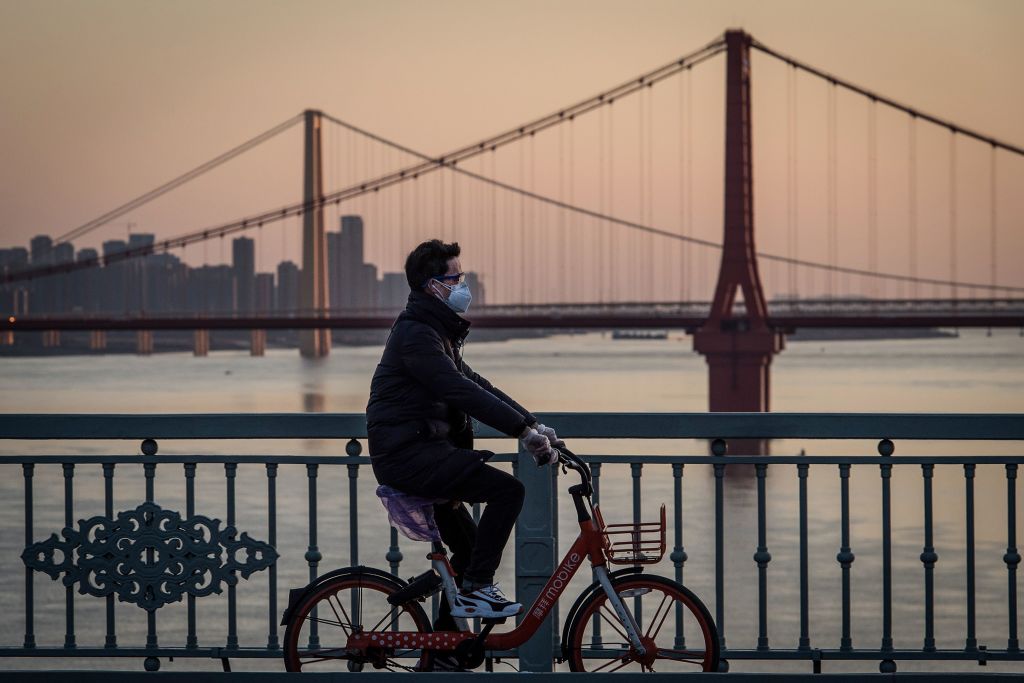 In China, a 70-year man infected with the novel coronavirus jumped to his death after local Chinese officials refused to send him to a hospital for treatment.
The man's wife, a 68-year-woman surnamed Cheng living in the Qiaokou district of Wuhan City, the epicenter of the coronavirus outbreak in China, told the Chinese-language Epoch Times that his husband jumped from the ninth floor of their home at about 2 p.m. local time on Feb. 10.
"I had just lied down to [take a rest] when I heard a loud bang. I got up immediately," Cheng said, recalling what she was doing when her husband took his own life.
She added: "I didn't know he would do something stupid. He could hardly walk. He used a stick to get on top of a stool before jumping from the ninth floor."
Cheng explained that her husband was a hemodialysis patient and he needed to go to the hospital for dialysis treatment three times a week.
He was infected with the virus during one of his trips to the hospital, according to Cheng. She said she was eventually infected with the virus as well.
Cheng added that she took him to at least two different hospitals on Jan. 27 but both refused to provide dialysis treatment for him, claiming that they had no capacity to do the treatment at this time.
They sought out the local neighborhood committee, an organization run by the Chinese Communist Party, for help securing treatment.
They were hoping that both could be admitted to a hospital for dialysis treatment and get a nucleic acid test, the official diagnostic test for the coronavirus.
However, the neighborhood committee did not care, said Cheng, pushing aside their request by saying they first needed to secure permission from officials at the street committee and the health and family planning committee. These are also Party organizations at the local level that typically manage residents' activities.
In the last week before her husband ended his life, Cheng explained that he could barely eat anything and had serious diarrhea—conditions that pushed her husband to end his life.
On Feb. 9, the street committee called the family and said the father can be tested for the virus in the evening. But it did not happen.
Cheng said that the street committee finally agreed to let her be sent to a hospital, after her younger son threatened the street committee that they wouldn't agree to hand over the father's dead body for cremation.
Cheng said that her younger son was also infected with the virus but his condition had steadily improved after taking some medication.
Cheng's son filmed himself having a heated argument with the street committee on the afternoon of Feb. 10. In the video, he said that his father would not have jumped if the committee kept their word.
Follow Frank on Twitter: @HwaiDer
---
IMPORTANT DISCLAIMER: The political opinions that are expressed in the re-published articles from other information media are not necessarily shared by the editors of ReporteroCubano.Net. | Visit the source for more information