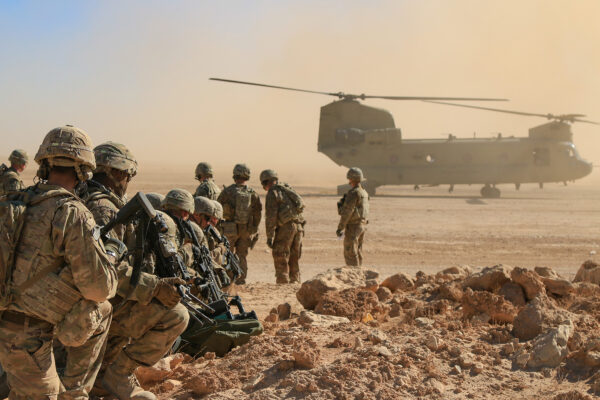 The Iraqi government has given NATO the green light to stay in the country, the alliance's chief said Thursday, weeks after Iraq demanded foreign forces leave the country over the U.S. killing of Iran's top general near the Baghdad airport.
Defense ministers of NATO Allies approved yesterday at a meeting in Brussels, Belgium, a plan to move hundreds of trainers working with the Global Coalition to Defeat ISIS in Iraq to NATO's mission of helping to build up the Iraqi army to the point that it will be able to maintain stability and security in the country on its own.
"The government of Iraq has confirmed to us their desire for continuation of the NATO training, advising and capacity-building activities for the Iraqi armed forces," NATO Secretary-General Jens Stoltenberg said at a press conference after the NATO ministerial session on Feb. 13, "We will only stay in Iraq as long as we are welcomed."
NATO's activities carried out in Iraq will be closely consulted with the Iraqi government and coordinated with the Global Coalition to Defeat ISIS, Stoltenberg said.
The plan is only the first step in supporting Iraq, and the Allies will explore further what else NATO can do. The goal is to defeat ISIS and ensure that it will not return.
The Canada-led NATO training mission in Iraq was launched in 2018 but suspended last month after a U.S. missile strike at Baghdad Airport killed the Iranian regime's top military official, Qassem Soleimani. Subsequently, Iraq's Parliament demanded that foreign troops leave. President Donald Trump asked NATO on Jan. 8 to become more involved with the Middle East after Iran fired missiles at Iraqi bases hosting U.S. troops the day before.
The NATO mission currently involves around 500 troops. There are no details on the number of troops or types of training activities that will be shifted over from the Global Coalition's training force. The shift of training operations from the Global Coalition to NATO mission was not supposed to increase the number of troops involved.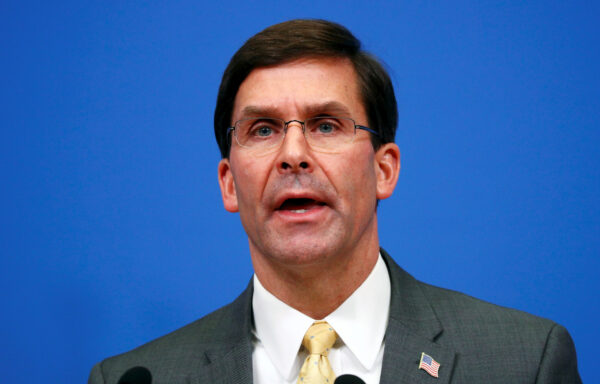 U.S. Defense Secretary Mark Esper said that the defense ministers have "asked NATO's military leaders to consider what more the alliance could do to assist the Iraqi security forces." When asked if he had received pledges from other NATO allies to do more so the United States could reduce its personnel in Iraq, he said "yes" without providing any details.
A reduction of U.S. forces in Iraq would allow the United States to right-size forces in other theaters, the Indo-Pacific area in particular, in accord with the National Defense Strategy, Esper told reporters before the ministerial meeting, according to the Department of Defense.
NATO as an alliance and all NATO Allies are also members of the Global Coalition. Unlike the Global Coalition, NATO troops are not involved in combat operations in Iraq.
The Associated Press contributed to this report.
---
IMPORTANT DISCLAIMER: The political opinions that are expressed in the re-published articles from other information media are not necessarily shared by the editors of ReporteroCubano.Net. | Visit the source for more information