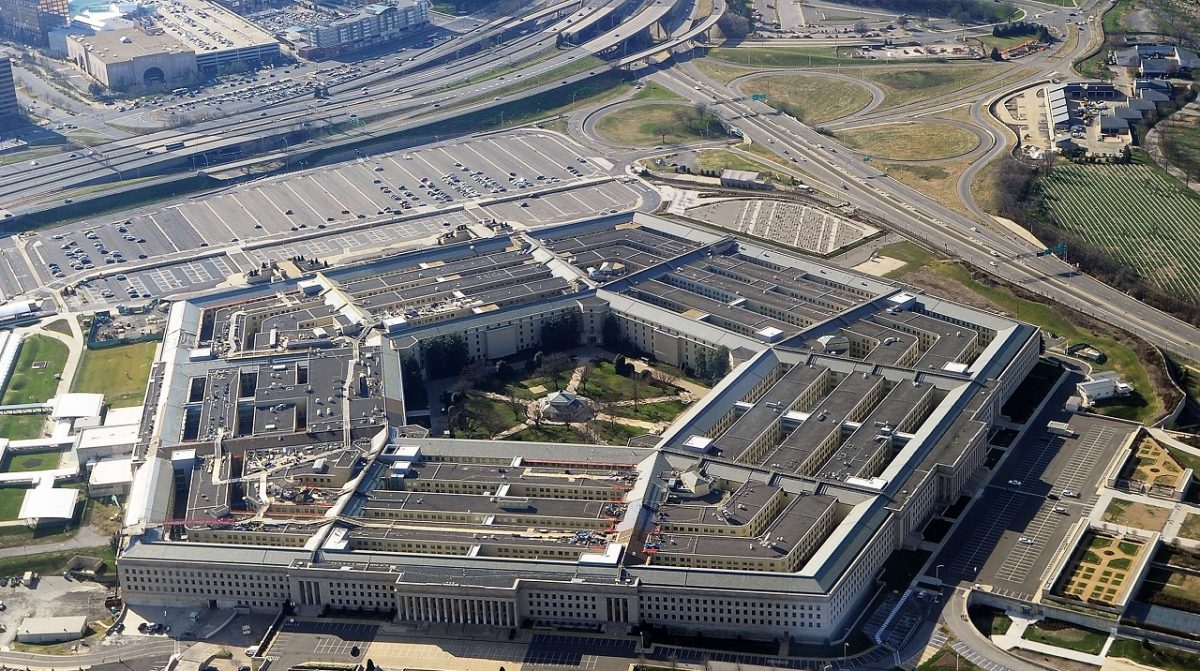 The Pentagon announced on Feb. 24 it has adopted new ethical principles for the use of artificial intelligence (AI) technology on the battlefield.
The Department of Defense published a set of principles on Monday, which were developed over 15 months. These principles include responsibility, equity, and governability, and call for people to "exercise appropriate levels of judgment and care" when using AI systems.
Decisions made using AI systems, such as those that search for targets by scanning aerial imagery, should be "traceable" and "governable," the Pentagon said. If the systems demonstrate "unintended behavior," there must be a way to either disengage or deactivate them, said Air Force Lt. Gen. Jack Shanahan, Director of the Pentagon's Joint Artificial Intelligence Center.
The approach outlined Monday follows recommendations made last year by the Defense Innovation Board, a group led by former Google CEO Eric Schmidt.
Today, we announce the next step in the DOD digital future, our Ethical Principles for Artificial Intelligence. After collaboration with the White House, agency partners, industry and AI experts, I am proud to share the formal adoption of DoD principles for AI.

— Secretary of Defense Dr. Mark T. Esper (@EsperDoD) February 24, 2020
Secretary of Defense Mark Esper said in a statement the United States and its international partners must push forward with the use of AI to accelerate its use on the battlefield.
"The United States, together with our allies and partners, must accelerate the adoption of AI and lead in its national security applications to maintain our strategic position, prevail on future battlefields, and safeguard the rules-based international order," Esper said.
"AI technology will change much about the battlefield of the future, but nothing will change America's steadfast commitment to responsible and lawful behavior," he added.
"The adoption of AI ethical principles will enhance the department's commitment to upholding the highest ethical standards as outlined in the DOD AI Strategy, while embracing the U.S. military's strong history of applying rigorous testing and fielding standards for technology innovations."
The Pentagon's push to speed up its AI capabilities has fueled a fight between tech companies over a $10 billion cloud computing contract known as the Joint Enterprise Defense Infrastructure, or JEDI. Microsoft won the contract in October but hasn't been able to work on the 10-year project because Amazon sued the Pentagon, arguing that President Donald Trump's antipathy toward Amazon and its chief executive, Jeff Bezos, hurt Amazon's chances of winning the bid.
An existing 2012 military directive requires humans to be in control of automated weapons but doesn't address broader uses of AI. The new U.S. principles are meant to guide both combat and non-combat applications, from intelligence-gathering and surveillance operations to predicting maintenance problems in planes or ships.
The department's announcement comes after Google in 2018 was pressured by its employees to drop out of the military's Project Maven, which used algorithms to interpret aerial images from conflict zones. This caused the Pentagon to hit a roadblock in its AI efforts.
"If we had had the AI ethics principles three years ago (when launching Maven), and we were transparent about what we were trying to do and why we were trying to do it, maybe we would have had a different outcome," Shanahan told reporters, reported AFP.
Shanahan also said the guidance helps secure America's technological advantage as China and Russia pursue military AI with little attention paid to ethical concerns.
Hon. Dana Deasy, DOD Chief Information Officer, assured in a statement that ethics will "remain at the forefront" of everything the Pentagon does with AI technology.
The Associated Press contributed to this report.
---
IMPORTANT DISCLAIMER: The political opinions that are expressed in the re-published articles from other information media are not necessarily shared by the editors of ReporteroCubano.Net. | Visit the source for more information