A lot of states have called to inquire about hosting the Republican National Convention amid a possible break from the scheduled location in North Carolina, Republican National Committee (RNC) chairwoman Ronna McDaniel said Tuesday.
Republican officials say they want to keep the convention in Charlotte but are balking at Democratic Gov. Roy Cooper's refusal to make promises regarding venue capacity.
"The president is right to say to the governor, you need to assure us before we lock in all these hotel rooms and we bring all of this revenue to your state that you're going to let us have this convention," McDaniel said during an appearance on "Fox & Friends."
"There's a lot of states that are calling the president right now saying, hey, why don't you bring that revenue to our state," she added.
Cooper hasn't given the assurances that party officials say they need.
"Every state we talk to is saying, 'we want to nominate the president here.' They're so excited to have that," McDaniel said later. "But this governor is up for reelection, he hasn't given us the assurances we need, we need to be able to move forward in a concrete way."
Indoor gatherings in North Carolina are currently capped at 10 people under harsh restrictions meant to slow the spread of the CCP (Chinese Communist Party) virus.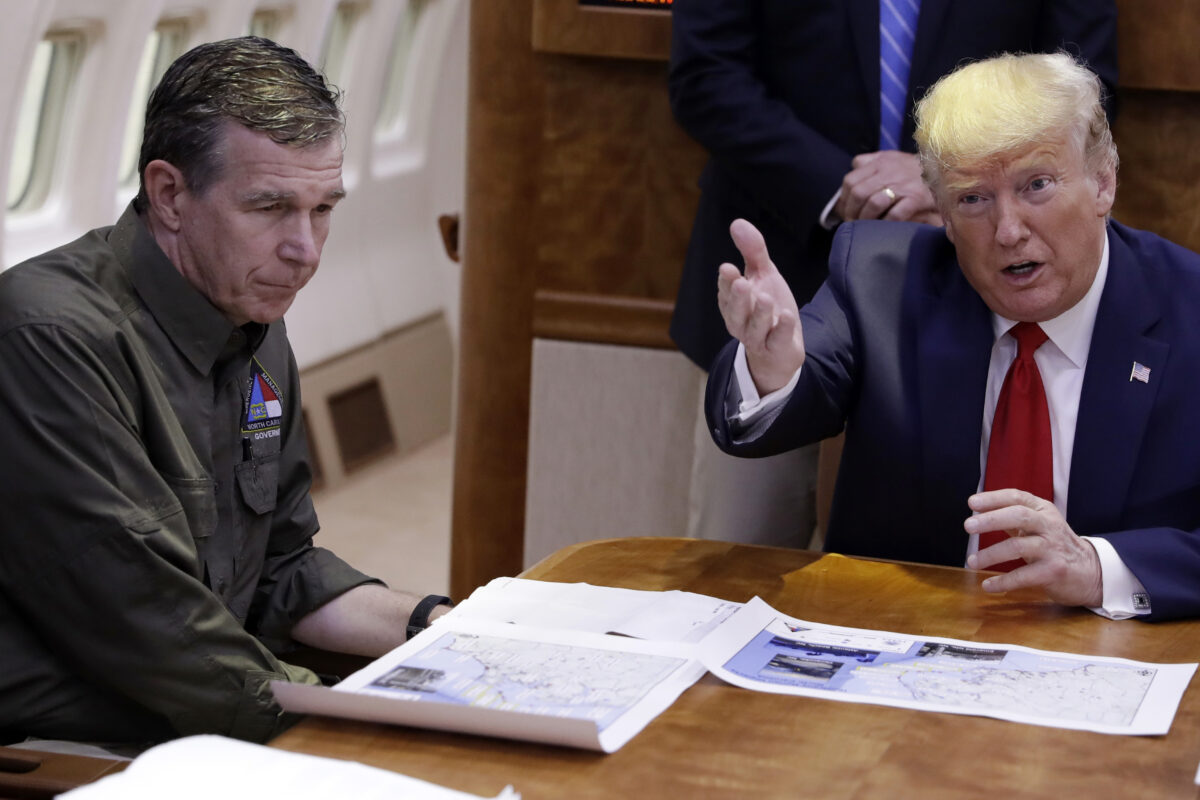 In a statement to The Epoch Times about the situation, a Cooper spokesperson said, "State health officials are working with the RNC and will review its plans as they make decisions about how to hold the convention in Charlotte."
"North Carolina is relying on data and science to protect our state's public health and safety," the spokesperson added in the emailed statement.
Answers will have to come "sooner rather than later," an RNC spokesperson told The Epoch Times, "or we will be forced to consider other options."
Vice President Mike Pence named Texas, Florida, and Georgia as states that have been progressing with reopenings. Officials or party officials from all of those states issued statements asking the RNC to consider them if the convention is moved.
"Florida is committed to ensuring a safe, secure, and successful event for President Trump and all attendees," said Joe Gruters, chairman of the Florida GOP.
Republican Georgia Gov. Brian Kemp said the state has "world-class facilities, restaurants, hotels, and workforce" while reaching out to Trump on Twitter to tell him "Georgia would be honored to safely host the Republican National Convention."
James Dickey, who heads the Texas Republican Party, said in a statement to news outlets that Texas "would welcome President Trump and the RNC Convention."
"Until then, based upon Gov. Abbott's progress in opening Texas, we are on track for our state convention as planned in person in Houston in July," he added.
Follow Zachary on Twitter: @zackstieber
---
IMPORTANT DISCLAIMER: The political opinions that are expressed in the re-published articles from other information media are not necessarily shared by the editors of ReporteroCubano.Net. | Visit the source for more information