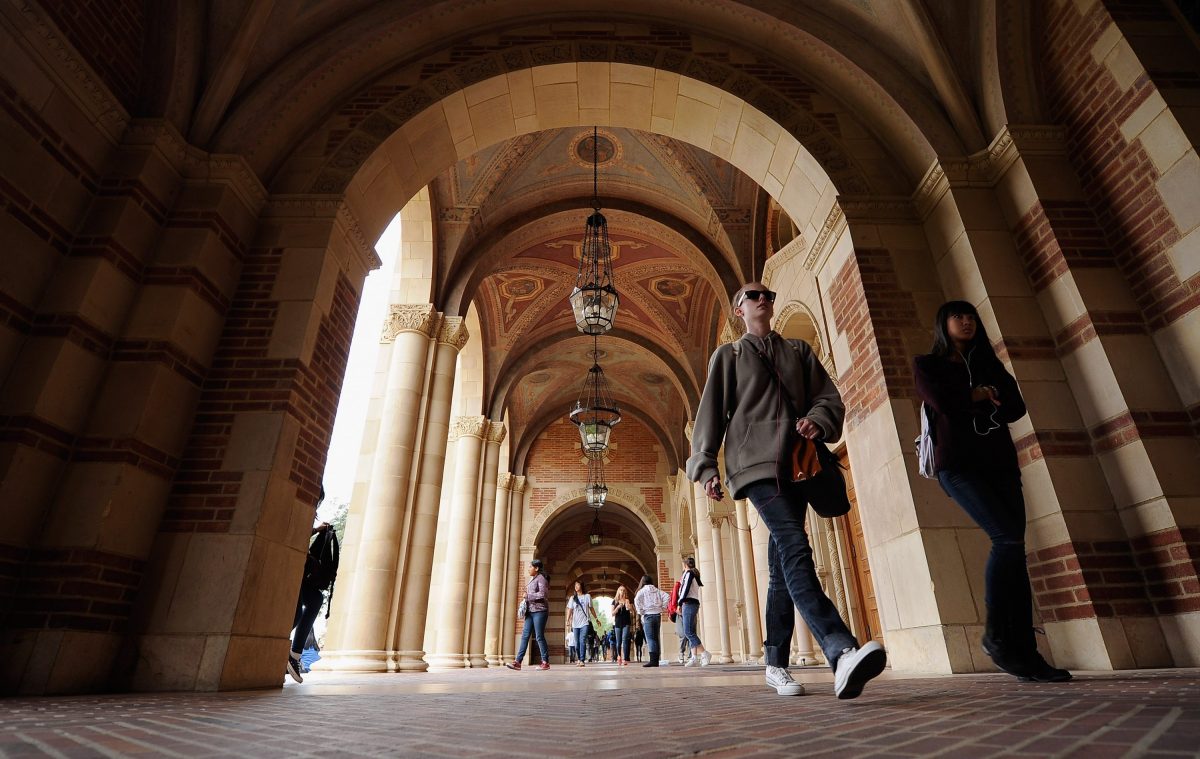 While Democrats overwhelmingly favor tuition-free public college education, among Republicans, the idea draws support from young adults and those who do not have a four-year degree, according to a recent study.
In a study conducted in January, the Pew Research Center found that 63 percent of American adults support making tuition at public colleges and universities free for all American students, with 37 percent strongly in favor of it. Meanwhile, more than one-third oppose the proposal, with 21 percent strongly opposed to it.
When it comes to party lines, over 80 percent of Democrats and Democratic-leaning Independents favored free public college. While only 39 percent of Republicans and Republican-leaning Independents surveyed support the proposal.
The study found that Republicans are divided by age and educational background in their opinions on the issue. Republicans under 30 are twice as likely as those 65 and older to support tuition-free public college. While Republicans with a four-year degree are more opposed to tuition-free college. The proposal also has more support from Republicans who go do not have a four-year college degree than those who do. Support for tuition-free college declines among older Republicans, regardless of their education level.
Many Democrats are proposing free college for all or debt-free college for some students. The Trump administration, by contrast, holds that free tuition is not a solution to America's higher education issues including the student debt crisis. During her 2017 Senate confirmation hearing, the U.S. Secretary of Education Betsy DeVos suggested that she would not go along with the plan to offer tuition-free education at public colleges and universities.
"I think that's a really interesting idea," said DeVos when asked by Sen. Bernie Sanders (I-Vt.) about free college for all. "And it's really great to consider and think about, but I think we also have to consider the fact that there's nothing in life that's truly free. Somebody's going to pay for it."
Among presidential candidates supporting free college, former Vice President Joe Biden has proposed making two years of community college free. Meanwhile, Sen. Elizabeth Warren (D-Mass.) has proposed a $1.25 trillion education plan to eliminate tuition at public colleges and cancel up to $50,000 in student loan debt for 95 percent of borrowers. And a more radical plan proposed by Sanders would cost the country $48 million per year to make public colleges and universities tuition-free, cut student loan interest rates in half, and triple funding for the Federal Work-Study program.
---
IMPORTANT DISCLAIMER: The political opinions that are expressed in the re-published articles from other information media are not necessarily shared by the editors of ReporteroCubano.Net. | Visit the source for more information