A sheriff's office in California said authorities haven't yet concluded whether the death of a former Department of Homeland Security whistleblower was a suicide.
The Amador County Sheriff's office said over the weekend that Philip Haney, 66, was found dead on Feb. 21. Deputies said that Haney "appeared to have suffered a single, self-inflicted gunshot wound," the office said in a statement.
"A firearm was located next to Haney and his vehicle. This investigation is active and ongoing," the office added.
In a new statement, the office said that there were misleading reports that authorities had determined Haney's death was self-inflicted.
"Unfortunately, there was misinformation immediately being put out that we have determined Mr. Haney's death to be a suicide. This is not the case," the office said in a statement.
"We are currently in the beginning phase of our investigation and any final determination as to the cause and manner of Mr. Haney's death would be extremely premature and inappropriate. No determination will be made until all evidence is examined and analyzed."
Haney, officials said, was found dead in a park and ride open area right next to State Highway 16, near State Highway 124. The location where his body was found was less than three miles from where he was living.
A forensic autopsy of the body is scheduled with the Sacramento County Coroner's Office. Additionally, the sheriff's office contacted the FBI "to assist in analyzing documents, phone records, and a laptop that were recovered from the scene and Mr. Haney's RV," the office said in the statement. The FBI will also be asked to help process Haney's vehicle, his gun, and his RV.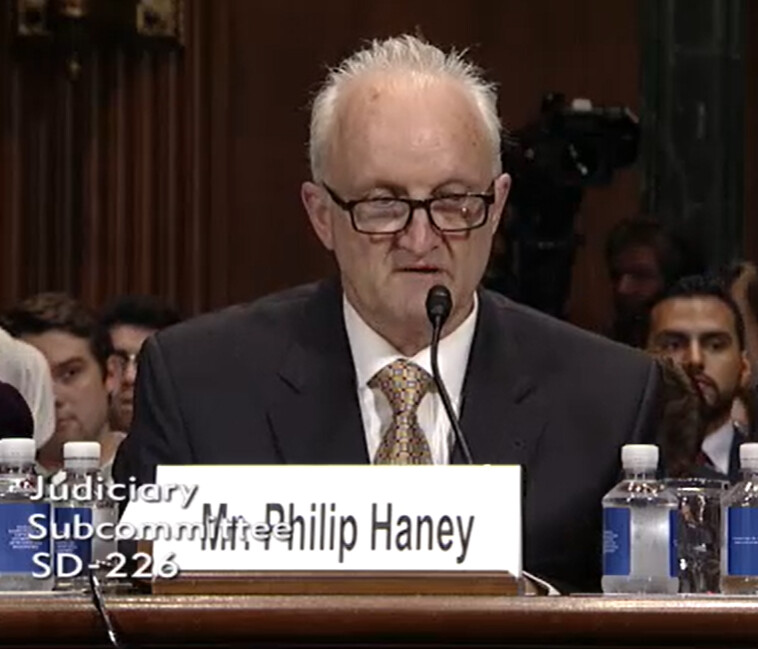 As part of working on the case, investigators canvassed the neighborhood and interviewed Haney's neighbors. They also checked for video surveillance along key areas around the RV park and the crime scene.
"The investigators are continuing to follow up with the overwhelming number of persons who are calling our office from throughout the United States asking for detailed information on our investigation," the office stated.
Haney was an outspoken critic of President Barack Obama's administration and alleged that the government shut down a surveillance program that could have prevented the 2015 Islamic terrorist attack in San Bernardino, California.
Haney testified to the Senate Judiciary Committee in 2016 (pdf), telling lawmakers that records of potential terrorists were deleted in what he referred to as purges. At the Department of Homeland Security, Haney's job was to identify people with terror links. Syed Farook, one of the perpetrators of the San Bernardino massacre, could have been stopped from entering the United States, Haney said during an appearance on Fox News's "Hannity" in 2016.
"Either Syed Farook would have been put on a 'no fly' list and not allowed to travel or his pending fiance would have been denied a visa because of his affiliation with an organization with plausible ties to terrorism," Haney said.
"That's at least two different ways we could have stopped it."
Follow Zachary on Twitter: @zackstieber
---
IMPORTANT DISCLAIMER: The political opinions that are expressed in the re-published articles from other information media are not necessarily shared by the editors of ReporteroCubano.Net. | Visit the source for more information