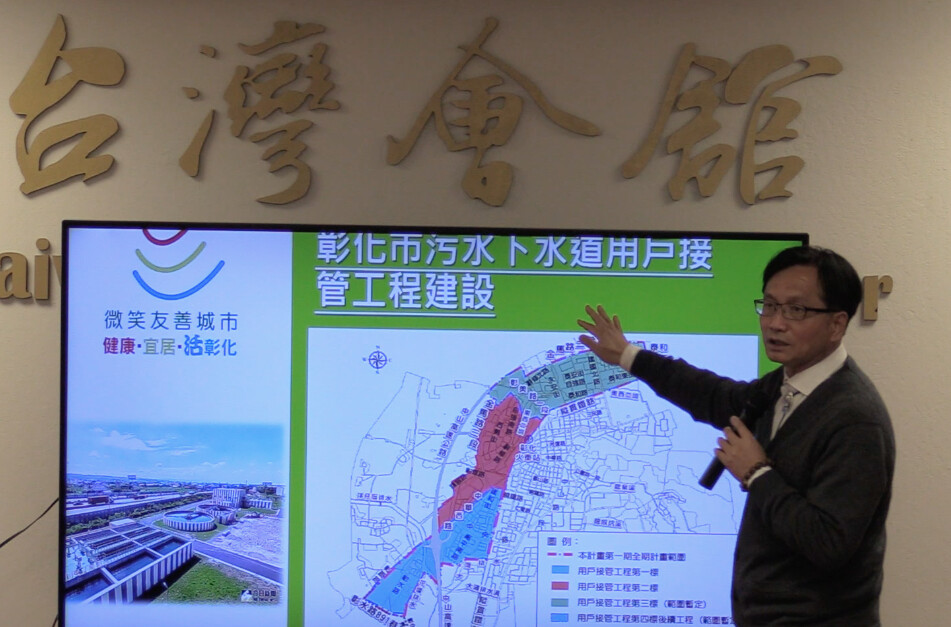 Lin Shih-Hsien, mayor of Changhua City in Taiwan, traveled thousands of miles to California in hopes of bringing some of Silicon Valley's tech companies to invest in his city.
After almost two years of the Sino-U.S. trade war, many U.S. businesses are now leaving China and looking at different countries in search of cheap labor.
"Your technology and investments are safer in Taiwan," Lin said in an interview with The Epoch Times on Dec. 6.
Lin compared Taiwan and China and asserted that Taiwan has a well-established democracy and rule of law, which would provide better protection to the intellectual property of American companies.
Lin has visited several tech giants in Silicon Valley, including Google, Apple, Facebook, Nvidia, and Applied Materials. During his multi-city tour of California, he also visited the State Capitol in Sacramento.
He hopes his city can build ties with the Golden State's agricultural industry.
As the trade war between the world's two largest economies continues, more and more U.S. corporations are moving out of China. Google, Nintendo, and Dell are among them, The Washington Post recently reported.
According to Fortune magazine, the situation of international manufacturers considering moving out of China long predates the trade war because of rising labor costs.
However, the trade war accelerated this process. Fortune reported that a poll released by the American Chamber of Commerce showed that 40 percent of 250 surveyed firms were "considering or have relocated manufacturing facilities outside of China."
Lin is just one of the society leaders from Taiwan who has seized the opportunity to try to bring the American corporations leaving China to settle in the island nation across the strait from China.
The U.S. Senate unanimously passed the Taiwan Allies International Protection and Enhancement Initiative (TAIPEI) Act in October, intending to strengthen Taiwan's global standing. A part of the TAIPEI Act calls on the Trump administration to immediately begin negotiations on a U.S.-Taiwan free trade agreement.
Following the Senate legislation, Tsai Ing-wen, President of the Republic of China (also known as Taiwan), urged the two sides to reach a bilateral trade agreement under the U.S.-Taiwan Trade and Investment Framework.
Tsai also spoke at the American Chamber of Commerce Taipei last month about her administration's efforts to diversify Taiwan's economy and move it away from dependence on Chinese production bases, the Diplomat reported.
The Trump administration's National Security Strategy issued in 2017 refers to China as a "competitor," which has reshaped the nature of the bilateral relations between the two nations. Lin's visit seems to have caught a perfect timing in a fast-changing business world in reflection of this relation change.
"I am a true believer of sister city relations," Lin said.
He expressed his wish to form this kind of friendly relationship between his city and the cities in California. Lin said he had met several local city officials and planned to meet more later on in his California tour.
Changhua, the small city where Lin is mayor, has a population close to 24,000, less than one tenth of Taipei's. However, the city has close to 300 years of history. The city was first established in 1723 and named by Emperor Yongzheng of China's Chin Dynasty.
A part of Lin's task while visiting the Golden State was to invite California state and local officials, as well as Silicon Valley investors or corporations, to go to Changhua to attend the city's 300th anniversary celebration.
Lin seems to have planned out a comprehensive relationship between his city and many different aspects of California public service agencies, industries, business entities, and local communities.
"Changhua is located at the heart of Taiwan," Lin said.
He said the small city at the center of the island doesn't have the typhoon problems that the big near-ocean cities like Taipei or Kaohsiung have.
"I am against [the] Communist Party," Lin said at a meetup event at a Taiwanese community center in San Jose on Dec. 8.
Lin made this comment when talking about the impacts on Taiwanese society from the ongoing six-month-long protests in Hong Kong.
Lin believes that communist ideology is against humanity, and he said that the community in his city supports the human rights and democracy movement in Hong Kong.
Last month, the U.S. Congress passed the Hong Kong Human Rights and Democracy Act, which was signed into law by President Donald Trump on Nov. 26. Many believe the new legislation will cause further delay to the Phase I U.S.–China trade agreement.
While the continuation of the trade war appears to be making more U.S. businesses leave China, Lin hopes some of them will choose his city as their new home.
---
IMPORTANT DISCLAIMER: The political opinions that are expressed in the re-published articles from other information media are not necessarily shared by the editors of ReporteroCubano.Net. | Visit the source for more information