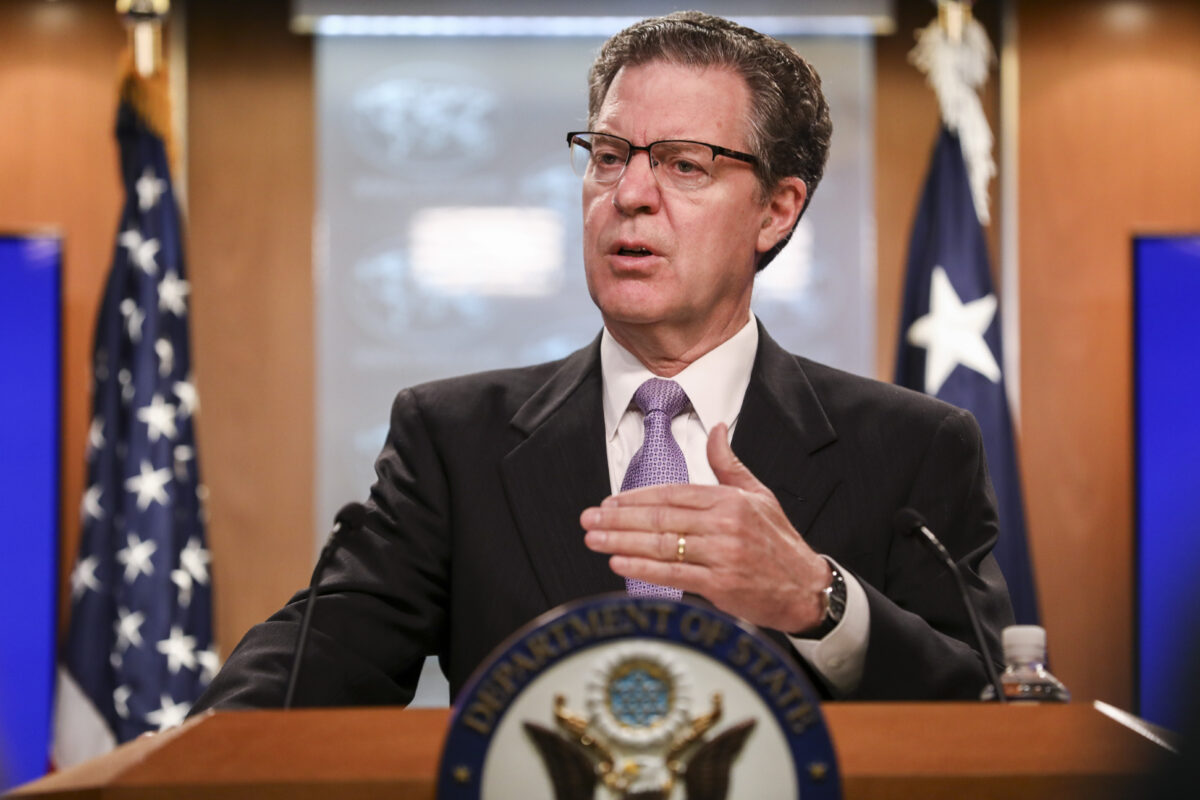 President Donald Trump and First Lady Melania Trump wished Muslims in the United States and around the world a happy Eid al-Fitr in a statement published by The White House May 23.
"Over the past weeks and months, as we have fought the coronavirus, we have relied on our faith, family, and friends to help guide us through these unprecedented times," Trump said.
"As Muslims observe the day of Eid al-Fitr, we hope they find both comfort and strength in the healing powers of prayer and devotion. Now more than ever we are reminded of the reassuring peace, uplifting love, and heartening fellowship that religion brings into our lives. We send our best wishes for a blessed and joyous Eid al-Fitr," he added.
Secretary Of State Mike Pompeo and his wife, Susan, also shared a message to Muslims around the world who are celebrating the occasion, stating that, "Ramadan and Eid serve as reminders of the importance of community, acts of service, and protection of fundamental freedoms such as religion or belief, especially in this time of crisis."
Earlier this month, Ambassador-at-Large for International Religious Freedom, Sam Brownback, spoke of the impact COVID-19 is having on religious minorities around the world, noting that countries such as Burma, Malaysia, India, and Pakistan have experienced issues such as lack of health care, harassment, xenophobia, hate speech, and physical violence against religious minority groups including Muslims and Christians.
Speaking at a virtual briefing, Brownback noted that in China, religious persecution was being perpetrated against Tibetans despite a strict lockdown, and that the Chinese regime "was conducting a campaign to send a million police to 10 million homes in Tibet to further restrict the Tibetans and Tibetan Buddhism, even during the pandemic."
He added that the Uyghur Muslim community is also facing an "increase of vulnerabilities as they're being forced to work despite coronavirus risk, and they're being further exposed."
In his statement on Friday, Pompeo referenced the persecution of Uyghur muslims, saying, "during this global pandemic, Muslim communities such as Uighurs, Rohingya, and others who face harsh challenges to practice their faith have faced even greater threats, including scapegoating, harassment, and confinement."
"We are especially grateful for the many private Islamic relief organizations, in America and around the world, whose heroic work has saved lives. We join the Muslim community in standing in solidarity with the oppressed, no matter their faith or interpretation, and call on all governments to protect religious freedom for all," he added.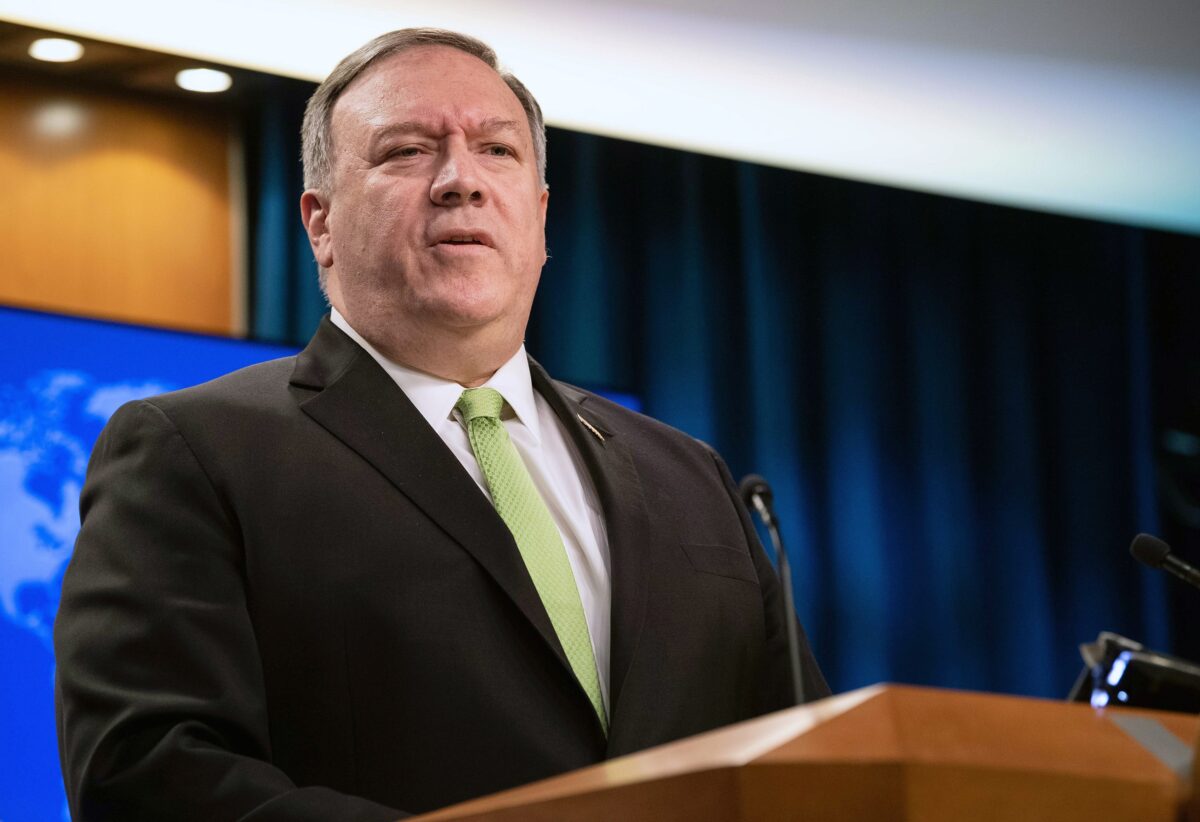 The three-day-long Eid al-Fitr holiday, which marks the end of the month of Ramadan, will be celebrated by millions of Muslims between May 24 and May 26.
During Ramadan, Muslims are expected to abstain from food and water from sunrise to sunset every day and devote themselves to their faith through spiritual reflection, prayer, and charitable deeds.
Fasting is one of the Five Pillars of Islam, which form the foundation of Muslim life. The other pillars are faith, prayer, charity, and making the pilgrimage to the holy city of Mecca, known as Hajj.
Like Ramadan, Eid al-Fitr begins with the sighting of the crescent moon (a day after the new moon), so Muslims have to wait until the evening before Eid to verify its date and if the crescent moon is not visible, Ramadan continues for another day.
Because it is a lunar event, the date of Eid al-Fitr changes annually on the Gregorian calendar and varies from country to country depending on geographical location.
Typically, Muslims across the globe celebrate Eid al-Fitr by attending mosques to partake in communal post-dawn prayers, followed by a short sermon. They then spend the day dressed in their finest clothing and visiting family members, neighbours, and friends while exchanging hugs and gifts.
However, this year Eid prayers in mosques have been cancelled in a number of countries, including Saudi Arabia, UAE, and Russia, owing to restrictions put in place due to the coronavirus pandemic, and Muslims have instead been told to pray at home.
In celebration of Eid, the Taliban on May 23 declared a three-day ceasefire in Afghanistan starting Sunday, and the country's president, Ashram Ghani, said the government welcomes the announcement and extends the offer of peace.
"As Commander in Chief I have instructed ANDSF to comply with the three-days truce and to defend only if attacked, " he wrote on Twitter.
Also on Friday, Trump urged governors across the United States to allow churches and other houses of worship to reopen this weekend if they haven't already done so, describing them as "essential places that provide essential services."
"The governors need to do the right thing and allow these very important, essential places of faith to open right now. For this weekend. If they do not do it, I will override the governors. In America we need more prayer, not less," he said.
"Ministers, pastors, rabbis, imams and other faith leaders will make sure that their congregations are safe as they gather and pray," Trump added.
---
IMPORTANT DISCLAIMER: The political opinions that are expressed in the re-published articles from other information media are not necessarily shared by the editors of ReporteroCubano.Net. | Visit the source for more information