This is the adorable moment that the tiniest little Star Wars fan couldn't contain his happiness at meeting his hero, Chewbacca, in person.
A heart-melting clip shows a then-8-month-old baby's priceless reaction as he giggles his head off after he meets a Disney World character dressed as everyone's favorite Millennium Falcon co-pilot Chewbacca.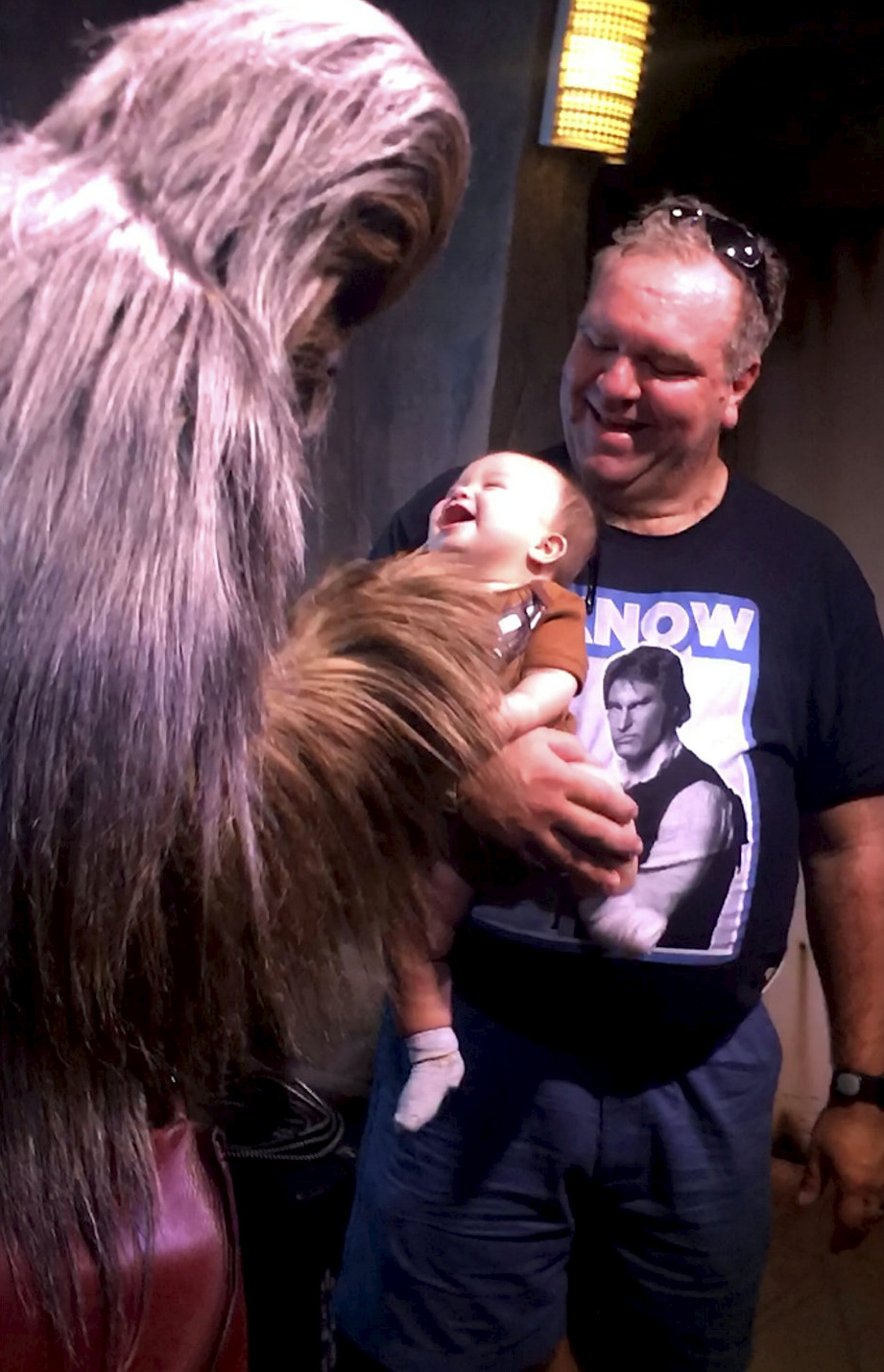 "Lil Chewie," the then-8-month-old baby boy, was visiting Disney's Hollywood Studios at Disney World Resort, Florida, with his grandparents Rachel and Eric Herrholz. The lifelong force fanatics had taken their grandson to the "Star Wars launch bay" section of the tour when the wholesome events were captured on film.
The character dressed as Chewie begins investigating the baby completely in character, gently poking at him and tickling his belly.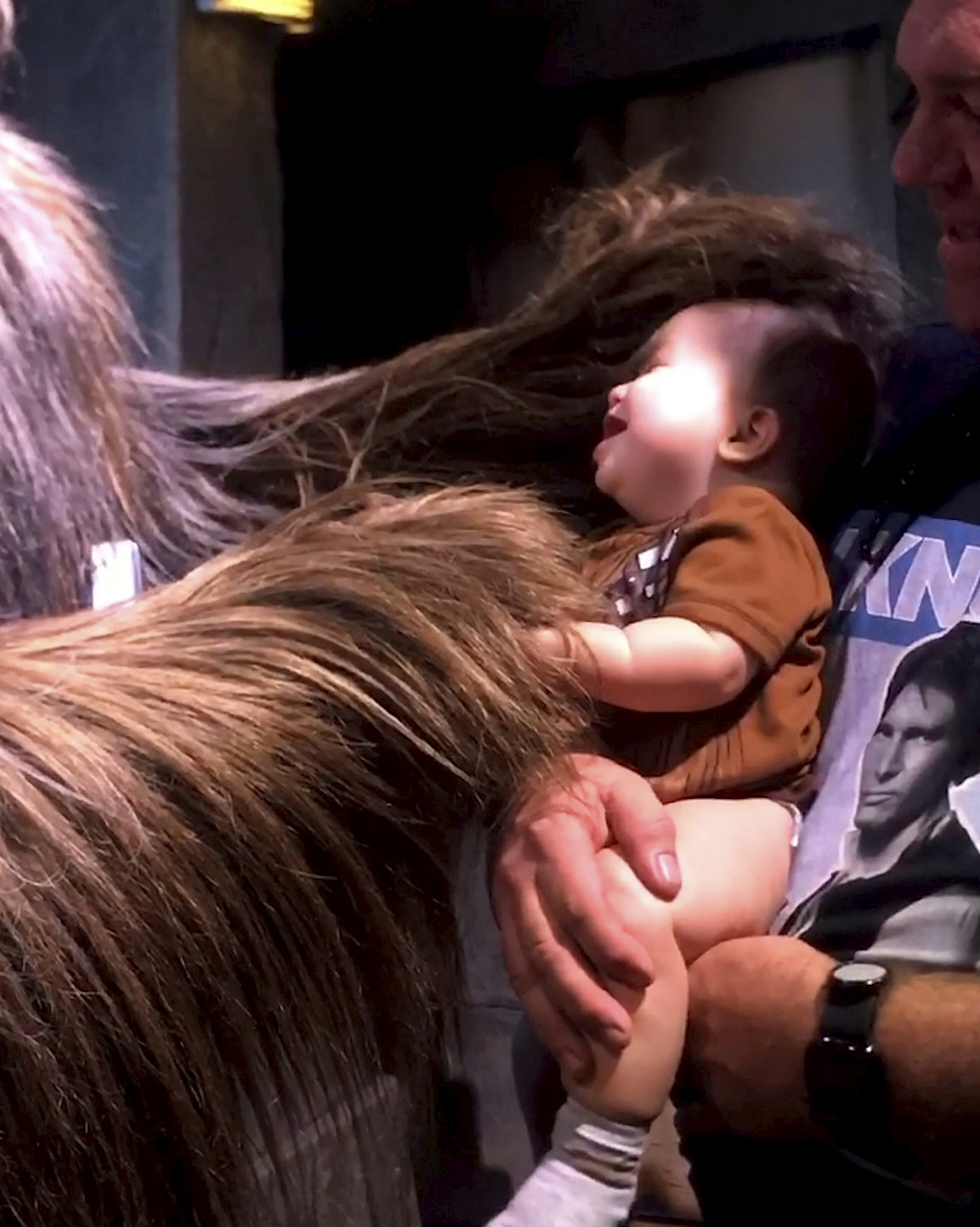 The tickling and Wookie roar sound effects prompt "Lil Chewie" to let out giggles and squeaks of the purest kind of joy.
Since the baby's grandma Rachel posted the charming video on her Facebook page, it has gone viral and garnered over 5 million views.
"This was Lil Chewie's first visit with Chewbacca. We dressed him in a Chewbacca outfit, and Eric wore a Han Solo shirt," Rachel said. "We were not expecting him to react the way he did. Chewbacca came over to get us."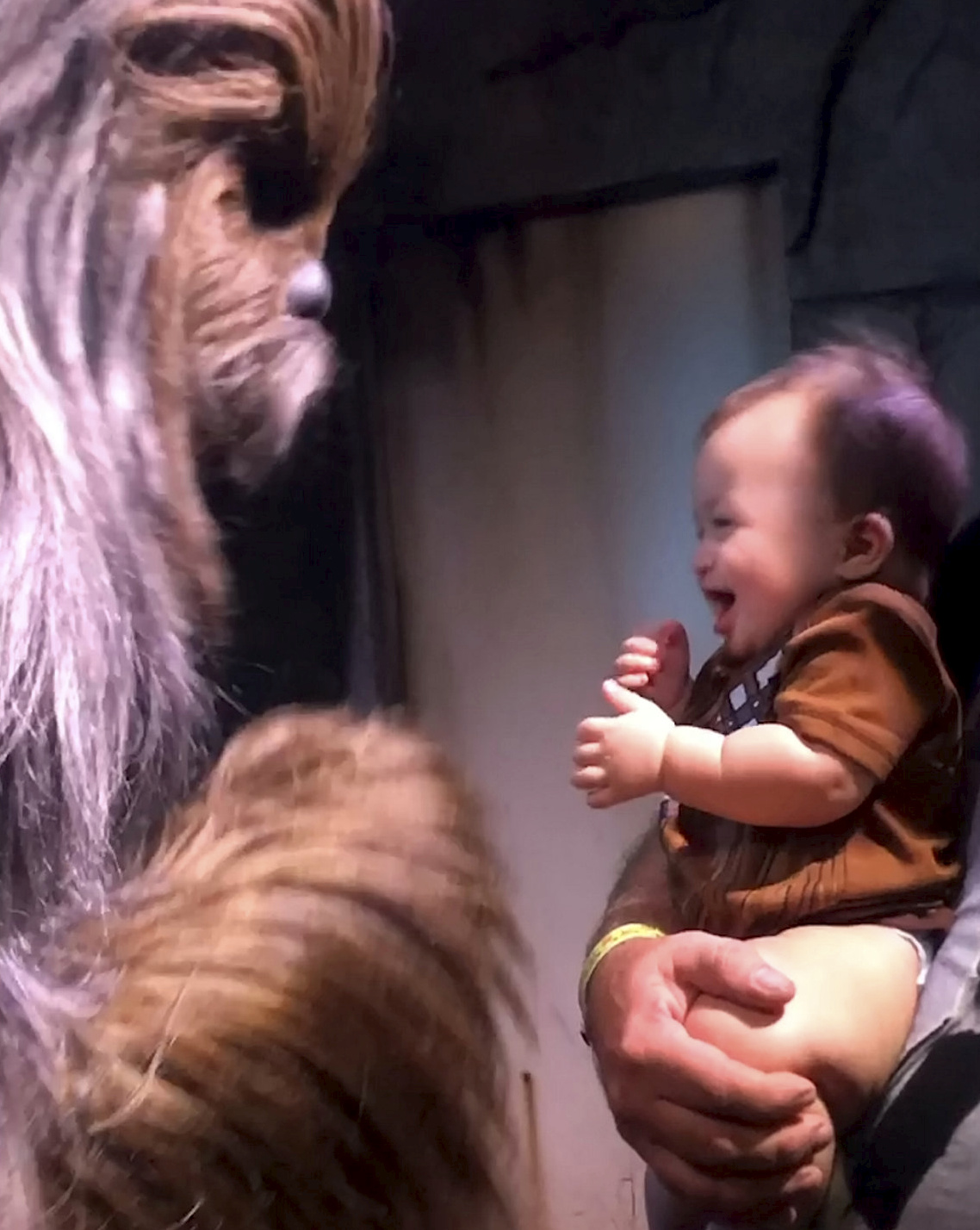 She further added: "Next thing I know I heard him Laughing. I looked up and he was belly laughing. Chewbacca was just as excited. I started to record. I was amazed and I wished his Mom and Dad were with us.
"I am in awe with the reaction to the video. We originally shared it so friends and family can see it.
"I am blessed, that my grandson can make people smile and bring them happiness in this world we live in."
Watch the adorable video:
Photo credit: SWNS
---
IMPORTANT DISCLAIMER: The political opinions that are expressed in the re-published articles from other information media are not necessarily shared by the editors of ReporteroCubano.Net. | Visit the source for more information